Sonders Forum

Welcome to the Sonders Forum
Thank you in advance for sharing with us your ideas and preferences as we continue to make living at Sonders, Fort Collins the perfect place for you.
In this session we are asking you about gardening and our new community gardens coming to Flourish Park at Sonders. Flourish Park will soon offer an environment for you grow your own vegetables and share with others your crops. The community gardens at Flourish Park (shown below) will feature individual raised individual gardens available to residents on a rental basis. Gardening classes, outdoor workshops and community food sharing will also be made available to residents of Sonders.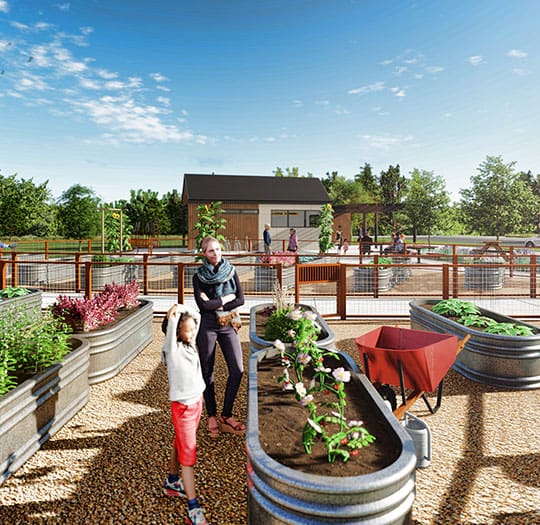 Now we need your thoughts about how we can make the community gardens at Flourish Park one of your favorite "go to places" at Sonders.
Let's begin by knowing more about you.