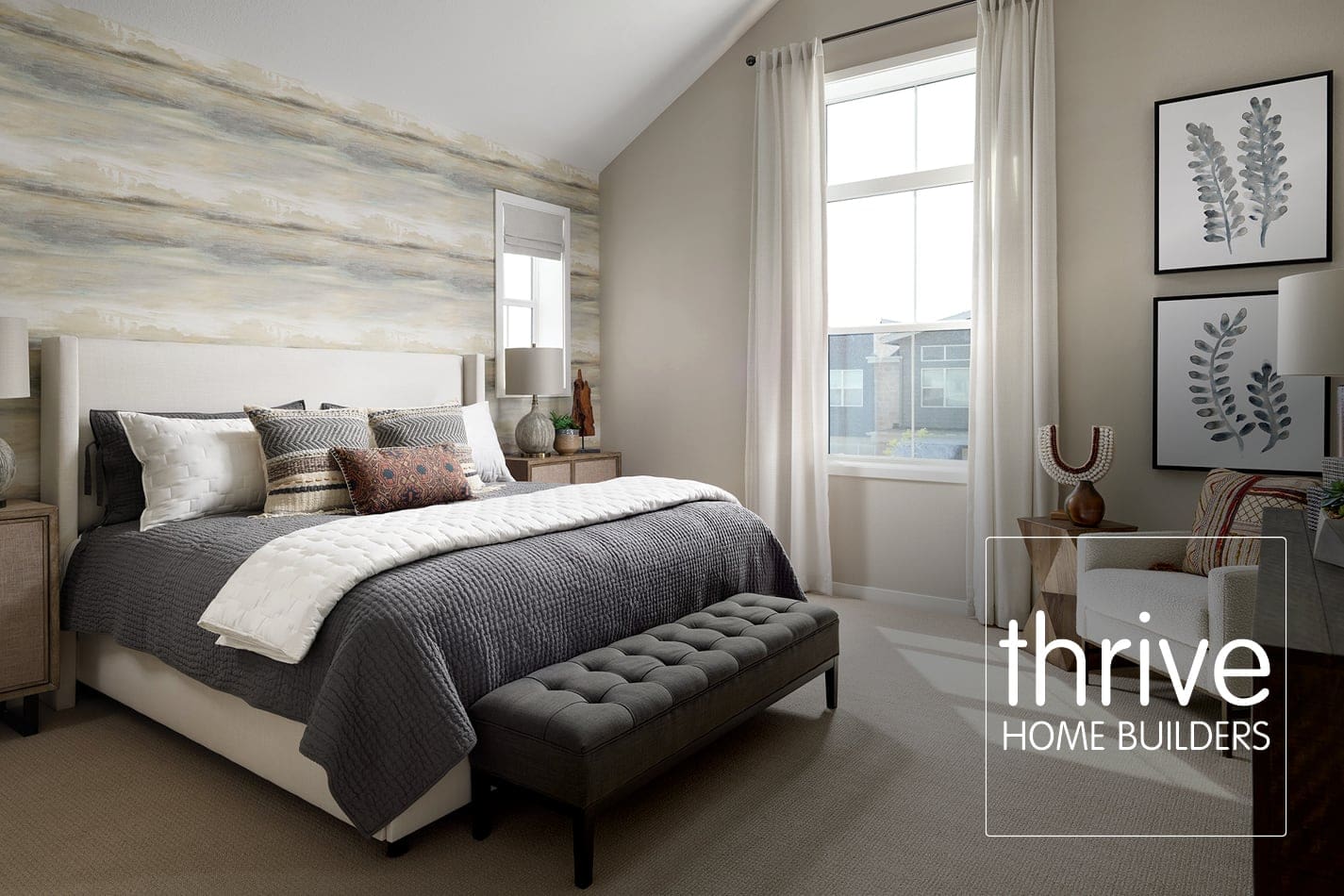 Sure, you already know that Bridgewater Homes and Thrive Home Builders are crafting the first new homes of our first neighborhood in Sonders Fort Collins.
Both of these Colorado-born and regionally-acclaimed home builders offer energy efficient, expertly-built new homes with superior customer service. They're top of the line in what they do, and are set apart by their distinct passions. Whether their passion is sustainability or luxury, you're sure to experience the benefits of both.
Let's get to know more about Thrive Home Builders coming to Sonders Fort Collins.
Thrive Home Builders
Coming soon with more details and floor plans is Thrive Home Builders three new home collections planned for Sonders Fort Collins. Each is a true showcase of greener, environmentally-conscious new home designs.
Thrive Home Builders is one of Colorado's leading home builders and is a LEED Certified home builder by the United States Green Building Council (USGBC). The company's name says it all. Their commitment to building better homes starts by meeting and exceeding the highest standards of health and sustainability. And it shows in their award-winning green building program, and the host of certifications and badges for each home. These include indoor airPLUS, Energy Star®, LEED®, and Zero Energy Ready Homes certifications.
Using the latest in green building technology and sustainable, locally-sourced products puts Thrive ahead of the curve and above the competition in crafting healthier homes. Plus, Thrive Home Builders has been evolving as a leading green builder for more than 20 years with its new homes throughout Colorado.
Stay tuned for more information about Thrive Home Builders coming to Sonders Fort Collins.
Read More