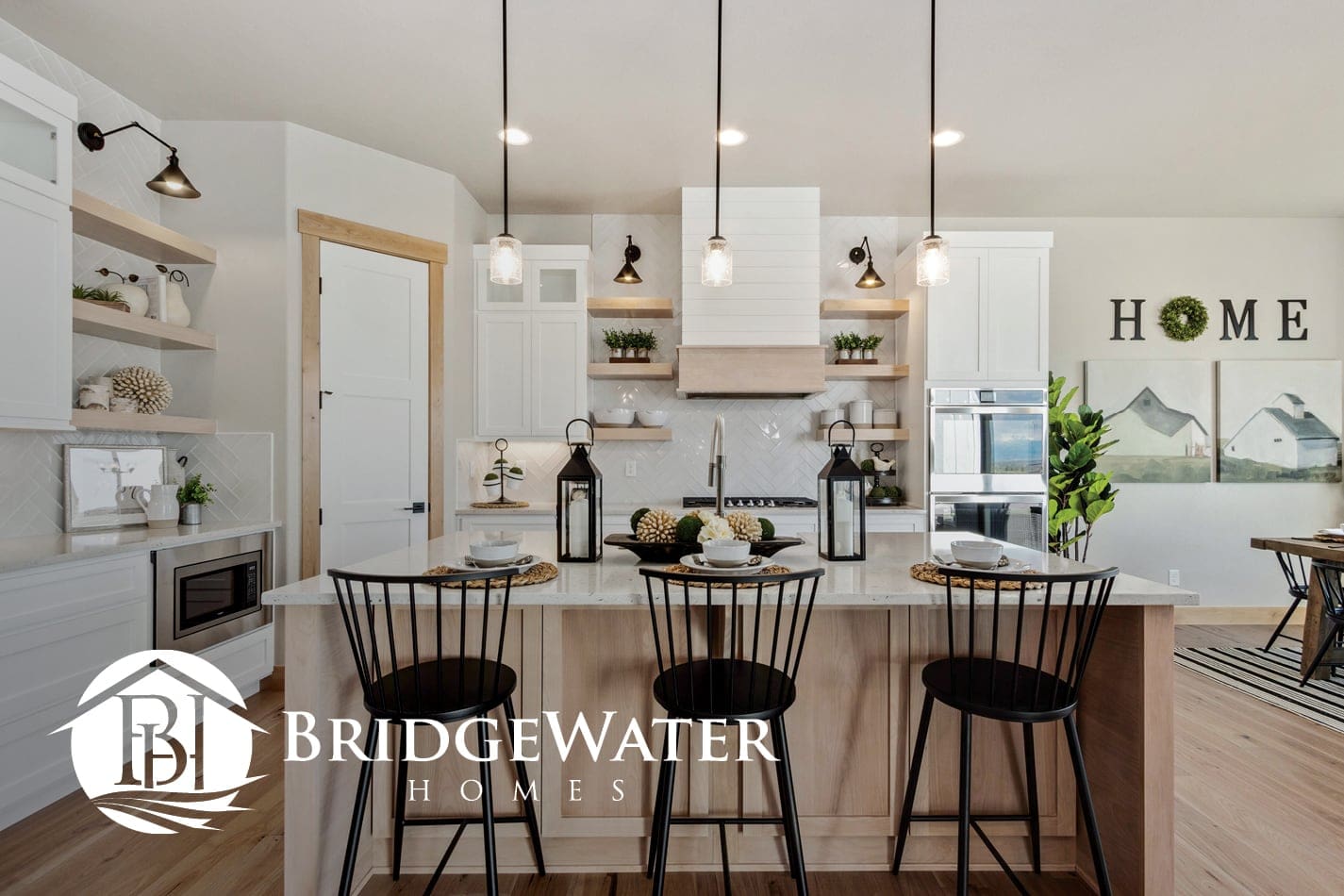 Both Sonders Fort Collins home builders offer energy efficient, expertly-built new homes with superior customer service.
And the cat has been out of the bag for a while: Bridgewater Homes and Thrive Home Builders are crafting the first new homes of our first neighborhood. They're top of the line when it comes to luxury new homes in Colorado, and are set apart by their distinct passions.
So, how do you make the right choice? Let's get to know each of the Sonders Fort Collins home builders starting with Bridgewater Homes.
Bridgewater Homes
First out of the gates with new homes available in Sonders Fort Collins is Bridgewater Homes. These homes are crafted with a focus on every last detail. Because that's what Bridgewater believes in: luxury, comfort and lifetime value. These are homes that combine thoughtfully-curated spaces with quality materials and carefully-selected finishes.
Beyond the luxurious and grand spaces of a Bridgewater Home are energy savings beyond the traditional new home. Bridgewater only builds Energy Star® certified homes with options to make your new home in Sonders even more energy efficient. Like tankless water heaters (standard), high performance windows, solar panels, and more.
Research the single-level new home plans Bridgewater offers in Sonders and learn more about their home building process.
Plus, don't forget to sign up for ongoing emails from Sonders Fort Collins to receive your invitation to Bridgewater Homes' model home opening. Just click "Stay Informed" in the navigation above.
Read More