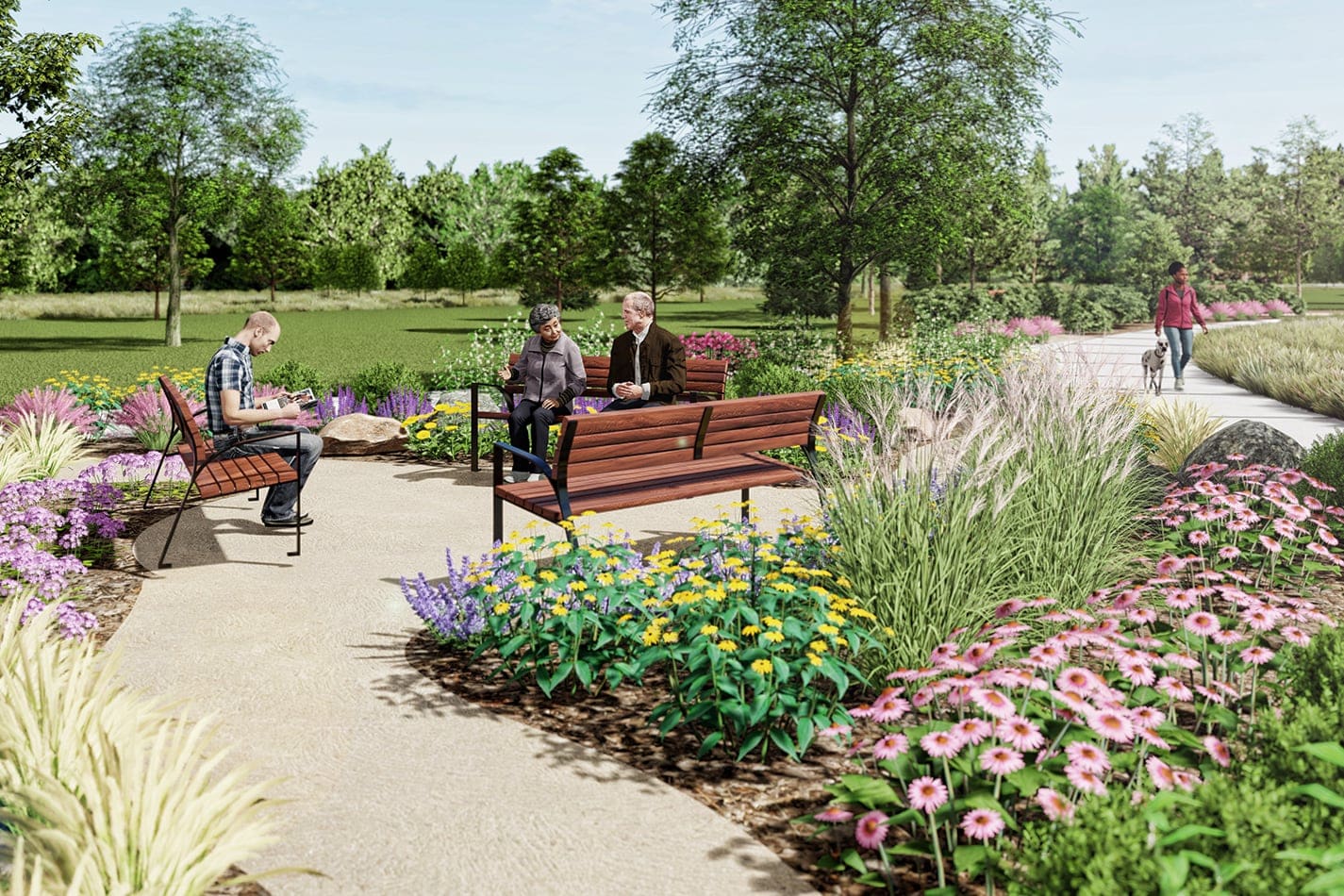 Residential communities come in varying shapes and sizes. Yet not all are created equal. That's where master planned communities (MPCs) rise as shining stars. Yet, what is a master planned community? MPCs are based on intention and empathy for those that will call this place home for generations to come.
One distinguishing feature that makes a community a master planned community rather than a subdivision is its collection of amenities. Whether it's natural amenities or commercial amenities (or the mixture of both), a master-planned community's purpose is to create a place for people to thrive.
Typical Amenities of a Master Planned Community
Parks in varying shapes and sizes
Trails
Open Space
Water access
Golf course(s)
Another distinguishing feature is master planned communities' forward-thinking foundation. Thoughtful design and planning that puts parks and green spaces within walking distance of every home, dedicating Open Space for residents' continued connection with nature, and designating areas for convenient, commercial development.
Then again, that's the purpose of a "master planned community" – to be thoughtful and intentional about residents' future and to have a positive impact on the growth of the locale.
That's why design is everything. It's the way the streets are laid in a grid or curvilinear layout. It's the theme of the community through expressions like public art, a park's purpose, and unique gathering areas. It's the connection that residents have to where they live.
The forward-thinking nature and intentional designs of master planned communities are on full display at Sonders Fort Collins. More than a decade of research, planning, design, outreach, and collaborations are behind Sonders. Great ideas don't come from thin air, and it takes a collaborative mindset to create a sustainable, resilient, and adaptable community.
In collaboration with the Larimer County Partnership for Age Friendly Communities (LCPAFC), Sonders is designed for livability; for people of all ages; for a healthy culture of aging. The purpose: to create a place for people that want more from where they live. A community where residents are connected and feel a part of something larger. A new home that does more than a typical house.
That's what home buyers will find at Sonders Fort Collins. New homes that are all EnergyStar® certified (among a host of other certifications), luxuriously designed, and meticulously crafted. Parks, trails, and a learning center that bring the great outdoors to your doorstep, every day.
Take a tour of Sonders with our interactive map to see for yourself how the principles of a master planned community are imbued in every step here.
Read More