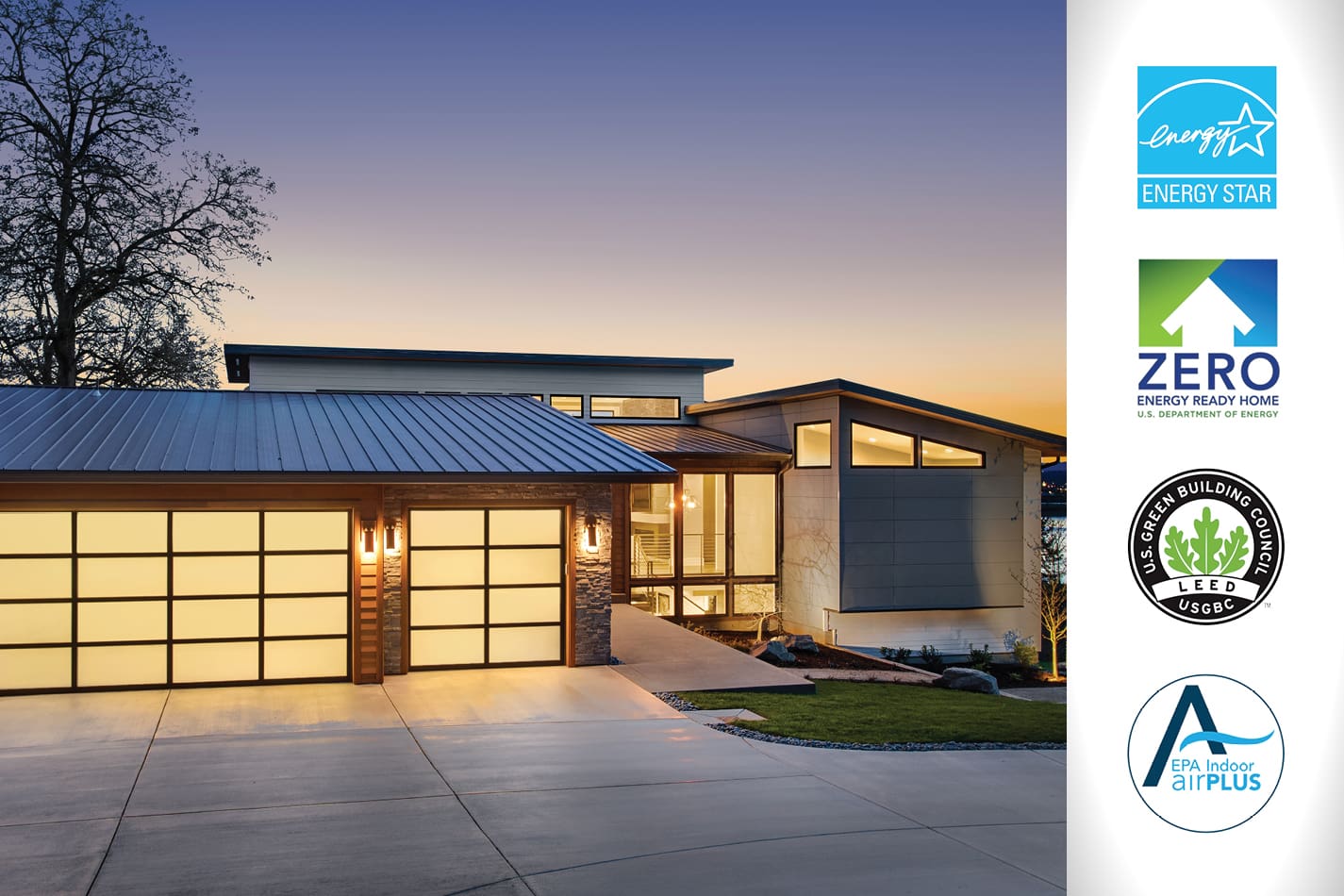 The 'why' behind energy efficient new homes
Innovations in energy efficiency are more important now than ever. Especially when it comes to the homes we occupy; live in; work in; entertain in. New homes that become fresh new communities. Especially the energy-efficient new homes in Sonders Fort Collins that are setting new standards and are more energy-efficient than the average resale home.
It's not like we humans just started building homes yesterday, right? Yet, the energy efficiency of these homes wasn't always top of mind.
In today's day and (technological) age, however, there is so much more that goes into building a new home than even two decades ago. That's why energy-efficient new homes are continually setting new standards for how we humans approach the construction of our homes and shelters.
It's proven that a new construction home is more energy efficient than a resale home. This is due to a number of factors, including:
New homes use more sustainable building materials (and processes).
New homes are suited with more eco-friendly doors and windows.
New homes are more properly insulated with more eco-friendly materials.
New homes are better sealed with a tighter building envelope.
New homes meet (and exceed) the newest (and more stringent) code regulations.
And that's just a handful. There are so many other reasons behind the "why" of energy efficient new homes.
First and foremost: our future. What will our environment look like for our next generations? And let's not forget about the here and now; the daily impact: lowering monthly energy bills and seeing the fruits of your energy-saving labor.
When searching for an energy efficient new home, keep your eye out for two important things.
Certifications like EnergyStar® and Zero Energy Ready Home (ZERH), plus WaterSense® and Indoor Air Plus®. All of these come with requirements for energy savings, water consciousness, and environmental friendliness.
HERS Index Score which is an aggregate score of a home's overall energy efficiency. It's a great way to understand how efficient your home may be based on its building and construction techniques as well as energy saving technologies. The lower the score, the less you'll pay per month to the utility companies.
And best of all, all of the new homes of Sonders Fort Collins are certifiably energy efficient. In fact, each and every one of them is EnergyStar® Certified by the United States Department of Energy, among a bevy of other certifications.
Bridgewater Homes is an EnergyStar® Certified builder and includes an array of energy efficient components, standard. Starting with the high-efficiency water heater with a tankless option, high performance and low-E windows, energy efficient appliances throughout, and top-of-the-line air filters for the energy efficient furnace.
Thrive Home Builders is coming soon with multiple collections of new homes and townhomes that come loaded with all sorts of green building certifications including EnergyStar®, Indoor AirPlus, Zero Energy Ready Homes, and LEED for Homes by the USGBC. 
With an energy efficient new home in Sonders Fort Collins, you'll feel good about minimizing your carbon footprint.
Stay tuned for more information from Bridgewater Homes and Thrive Home Builders about how they're saving energy with every home they build here in Sonders.