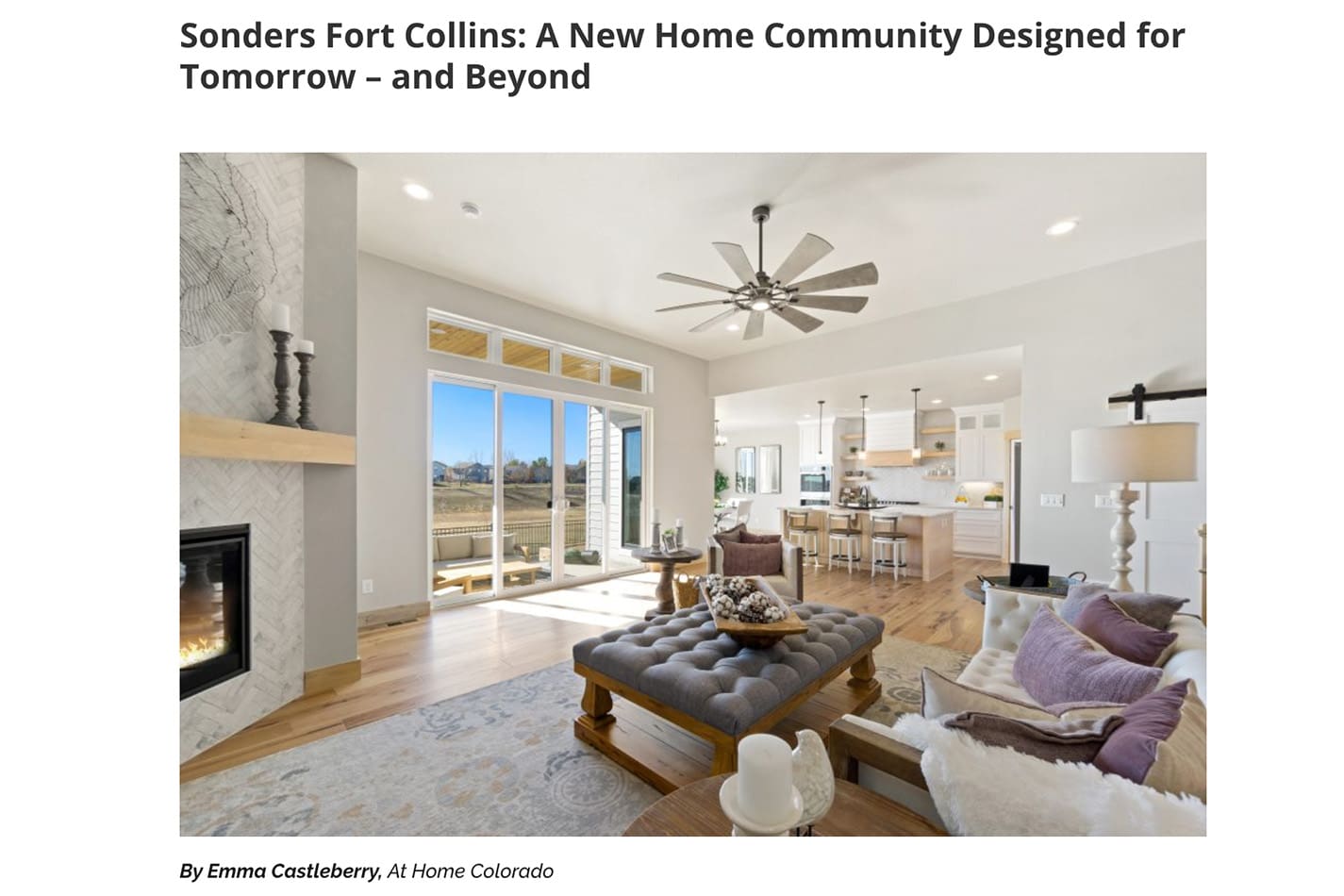 When it comes to a forward-thinking community, you've found it. Sonders Fort Collins is designed to meet the needs of today's homebuyers of any age with a keen eye on what tomorrow may bring. 
From year-round low-maintenance services for residents (check out the latest FAQ for more details) to community-wide water-wise landscaping, owning a new home in Sonders adds a certain freedom and richness to life.
Read all about it in the March 3, 2023, feature article in the AtHome Colorado Real Estate Journal.
Read More