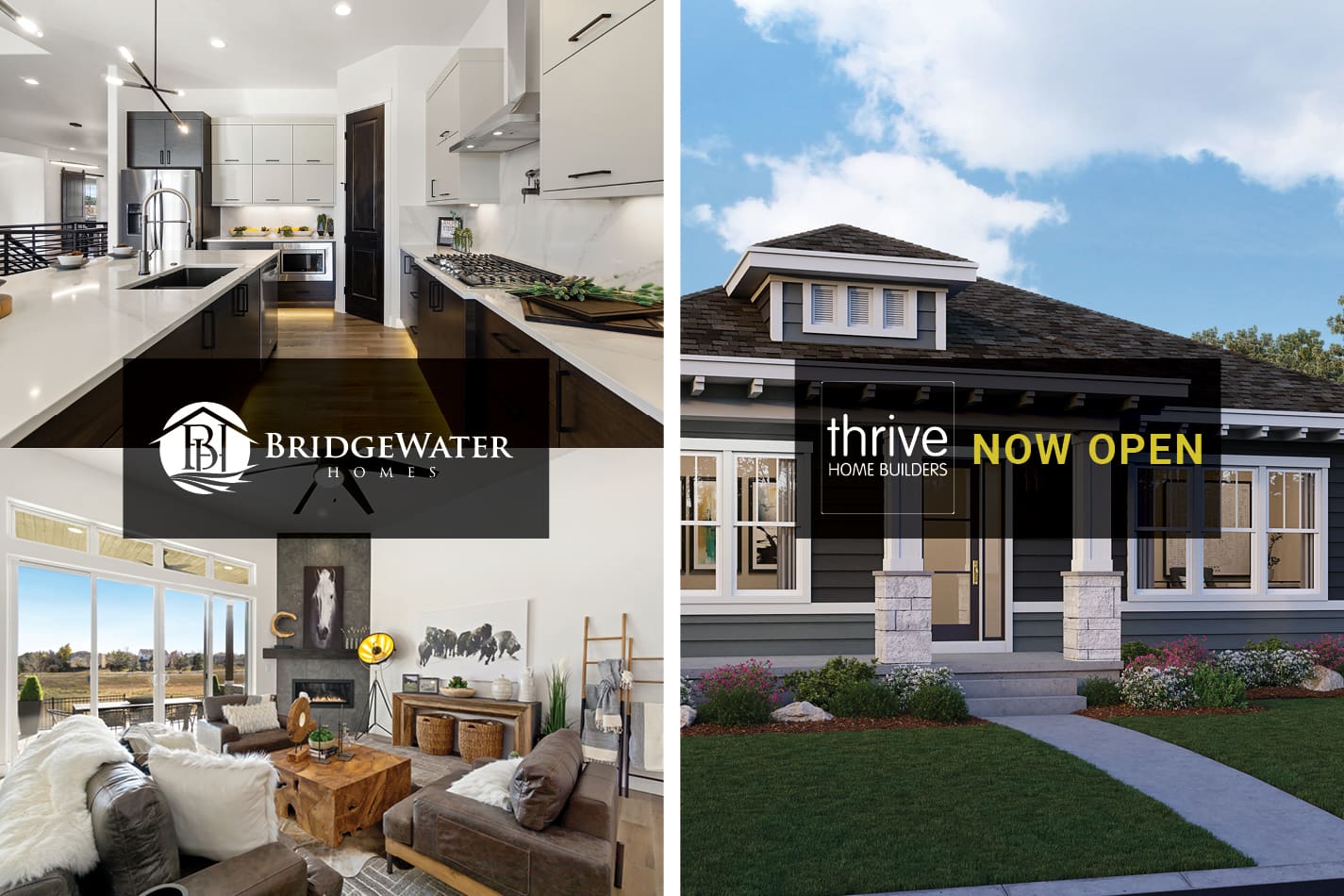 What are you up to this weekend? We've got something for you: an outing to tour the model homes at Sonders Fort Collins. There's plenty to inspire you. And you'll find inspiration around every corner.
Whether it's finding where you want to live next – that perfect place with a home that checks all the boxes – or finding the look to revamp your home for the changing season, or watching a community take shape.
The model homes at Sonders Fort Collins encourage you to explore where your inspiration might take you. There are currently four model homes to tour and more coming soon.
Stop by and visit with Bridgewater Homes. Meet the team. Take a tour of their luxury-forward, energy-efficient homes filled with natural light that invite you to step out into outdoor living spaces.
Beautifully appointed, the three model homes by Bridgewater Homes sport modern kitchens with thoughtful choices, grand and open ranch-style floor plans with basements set to entertain, and window plans that welcome the morning and afternoon sun with grace.
Also available to tour is Thrive's first model home at Sonders Fort Collins. It's the Atrium plan from Thrive's Harmony Courtyard Collection of single-level new homes.
Each home built by Thrive Home Builders in Sonders Fort Collins does more for saving you money, saving natural resources, and saving our environment. The company is known for exceeding standards of energy efficiency and carbon neutrality and is taking steps forward with all-electric new homes, an option at Sonders. Come see what it looks like to have a home that can pay its own energy bills.
Head to where Richard's Lake and the Fort Collins Country Club intersect and you'll find the model homes of Sonders Fort Collins. Or, just search for Sonders Fort Collins on your preferred map service to Get Directions.
The monument at the corner of Turnberry Street and Morningstar Way looks forward to welcoming you. See you soon!
Read More