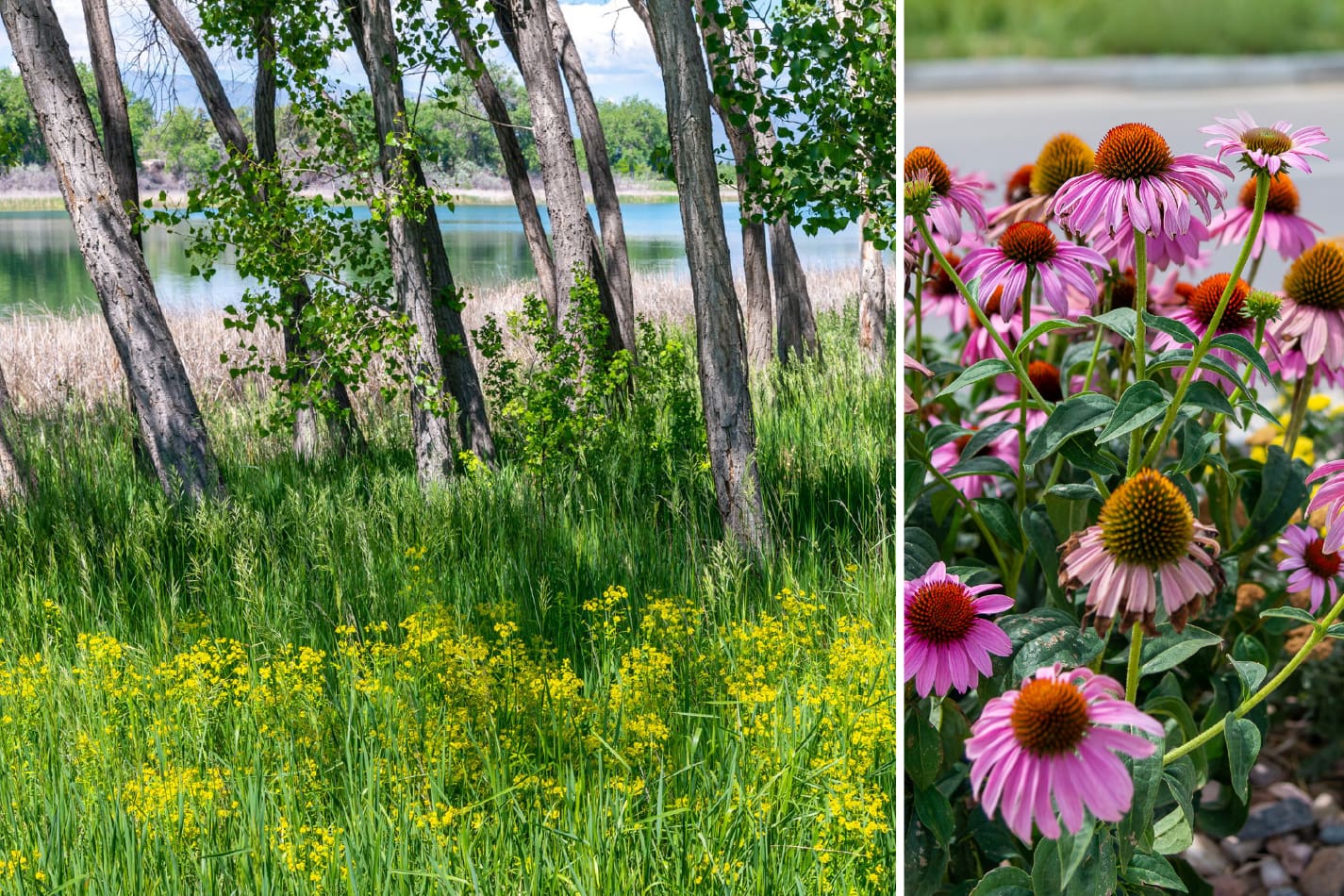 Summers is coming to a close at Sonders Fort Collins, but luckily, every season in this community brings rich new experiences. In fact, the final days of summer will be vibrant and green like the landscaping installed throughout the community, and the incoming Northern Colorado Parade of Homes featuring two model homes in Sonders Fort Collins. Come see the scenery and greenery, and intentionally-built new homes.
Landscaping is a crucial part of any community, but it's an especially significant update at Sonders Fort Collins, where nature is a central component of the lifestyle. With landscaping underway, the flow and energy of this special place is becoming clear. This is a place where you can lay in the grass, soak up the sun, and play in the dirt. At Sonders Fort Collins, nature isn't just around you – it's a part of your day, every day.. Just the way it should be.
Model Homes Are Open for Tours at Sonders Fort Collins
While you're appreciating the outdoor beauty of Sonders Fort Collins, you can also appreciate the community's fine indoor spaces with a visit to one of the 6 model homes that are now open. This includes 3 model homes from Thrive Builders and 3 from Bridgewater Homes.
Thrive's models include two homes from their Concord Patio Home collection: the 3601-square-foot Retreat layout, with 4 bedrooms and 3 baths, and the larger 3,857-square-foot Harbor home, with 4 bedrooms and 4 baths. The Retreat model home is all-electric, solar-powered, and carbon neutral, using Thrive's trademarked Thrive Carbon-Wise® building approach that evaluates the operational and embodied carbon of the home. Tours will include detailed information about the home's impressive systems, sustainability and functionality. Thrive's third model home open at Sonders Fort Collins is the Atrium model, an open, luxurious 3-bedroom 3-bath plan that is part of the Harmony Courtyard Homes collection.
Bridgewater's 3 models at Sonders Fort Collins include the 3600-square-foot Hudson plan, the slightly larger Sophia 55, and the expansive 4,778-square-foot Camden model. These luxury floor plans have modern finishes and EnergyStar® certified features throughout.
Read more about the model homes at Sonders Fort Collins – and the community's proud status as the nation's first Certified Lifelong Community – in this At Home Colorado article published in July.
Amenities Updates: Completed Design for Sonders Learning Center
The Sonders Learning Center is a central amenity at Sonders, a community center campus that will offer workshops, classes and other experiences in a cozy setting among studio-style cottages. Here, multiple studios will offer the opportunity to explore all facets of your life: your creative side can flourish at the ARTS Studio, your physical side at the BODY Studio, and your intellectual side at the IDEAS Studio. Of course, outdoor spaces will also abound at the Learning Center, with a large pool and bocce and pickleball courts.
In an exciting recent development, the building design for the Sonders Learning Center has been completed. This dream is one step closer to becoming a reality as the designs are soon to be submitted for permits. Stay tuned for more information on this new amenity!
Mark Your Calendar for the Parade of Homes
Sonders Fort Collins will have two model homes – Bridgewater's Camden model and Thrive's Retreat model – featured in the Northern Colorado Parade of Homes, which will take place over two weekends: September 8-10 and September 15-17. Thrive will also host the Parade of Homes kick-off event on Thursday, September 7. Learn more in our most recent blog post: Sonders Fort Collins Supporting 2023 NoCo Parade of Homes.
Read More